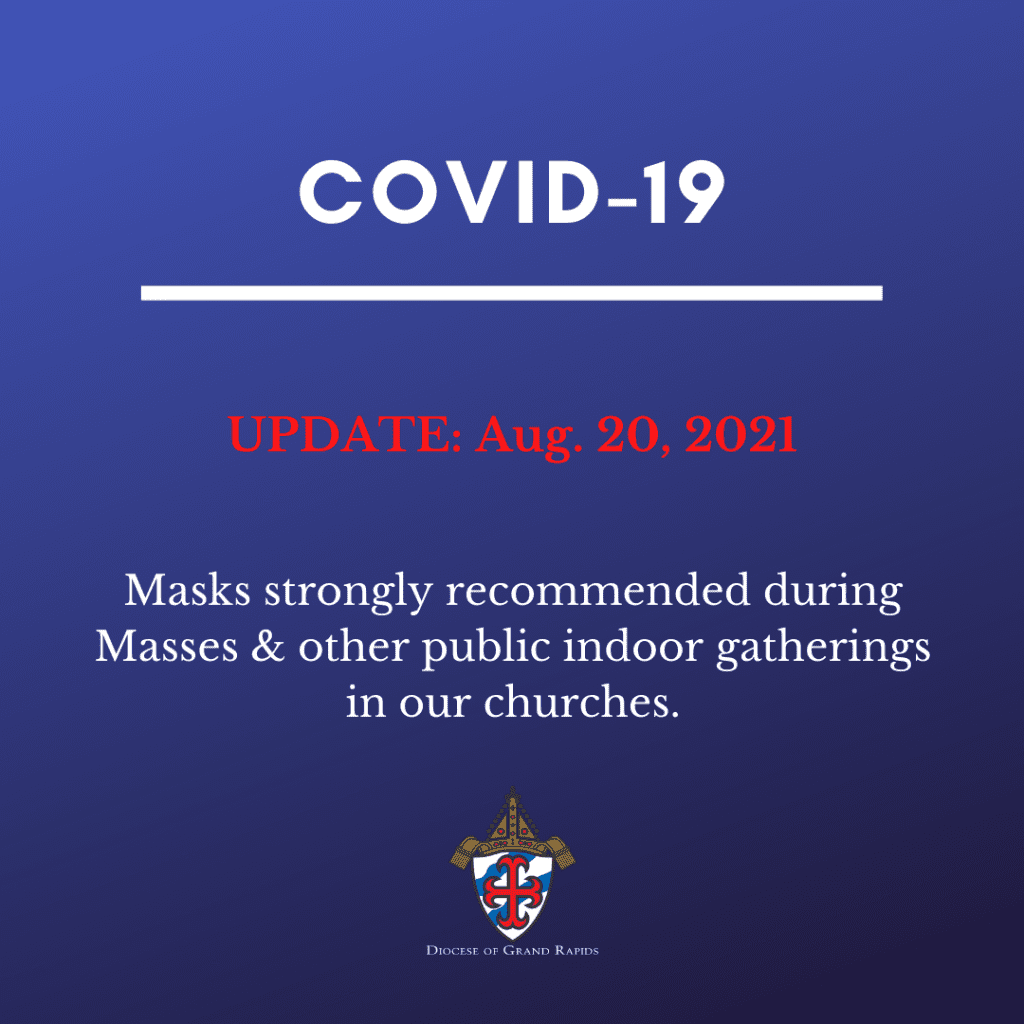 COVID-19 Update 8-20-21
As of today, the Centers for Disease Control and Prevention (CDC) has classified the risk level for all but one county in the diocese (Osceola) as 'substantial' or 'high' in terms of community transmission of COVID-19. In either classification, the CDC recommends that all individuals, regardless of vaccination status, wear a mask in public indoor settings. [View data here – https://covid.cdc.gov/covid-data-tracker/#county-view]It is strongly recommended that parishioners and guests wear a mask during Masses and other indoor public gatherings in our churches.
Decisions on specific COVID-19 mitigation strategies for each parish remain with the pastor at this time.
For more information visit grdiocese.org